The Aqua bar is a cozy space, imbued with relaxed and welcoming energy, where time stands still, while our guests enjoy the present with original, delicious and wisely crafted cocktails.
Before savoring the first sip, admire the surroundings. The chairs that look more like works of art carved in wood, the ceiling with a finish that gives the feeling of being underwater and environments that create a unique experience.
Aqua bar is a unique and charming space, it is full of art and magic, from the first moment you set foot in this place you will be enchanted.
So do not miss the opportunity to live an unforgettable experience.
Don't forget to take a photo!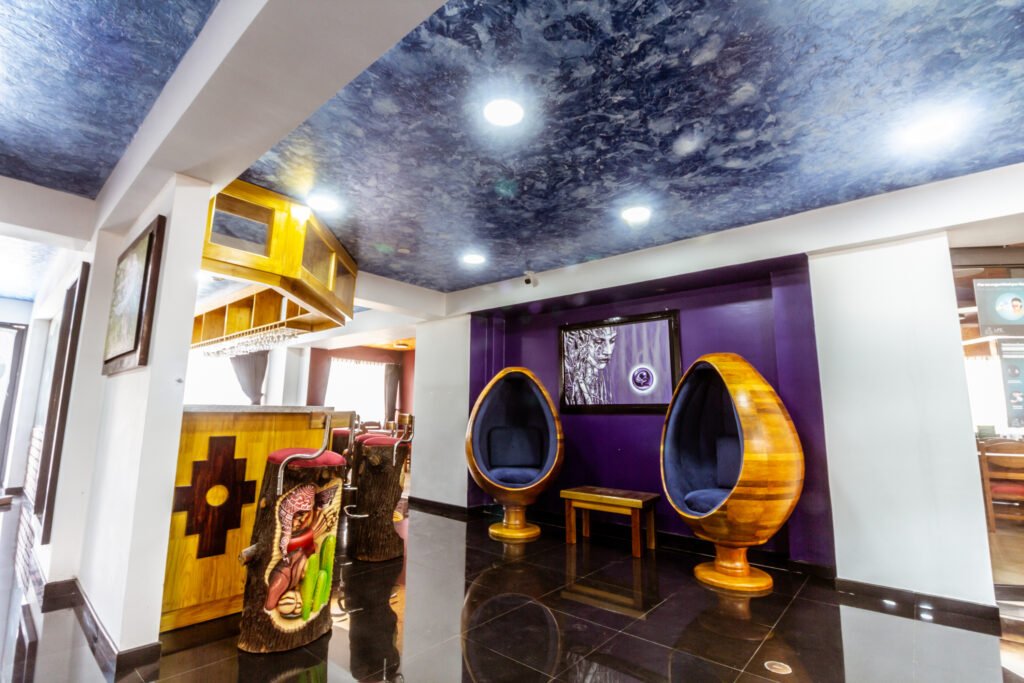 Aqua bar is the perfect place to relax and enjoy a good drink, and what better if it is with the company of friends and family.
In addition, we have a wide variety of drinks that will make your stay a pleasant moment.
At Aqua Bar we not only offer drinks and a space where you can relax, but we also offer you history, no matter where you look, every corner of the bar is unique and magical.
Don't forget to enjoy and take a picture with the totems!